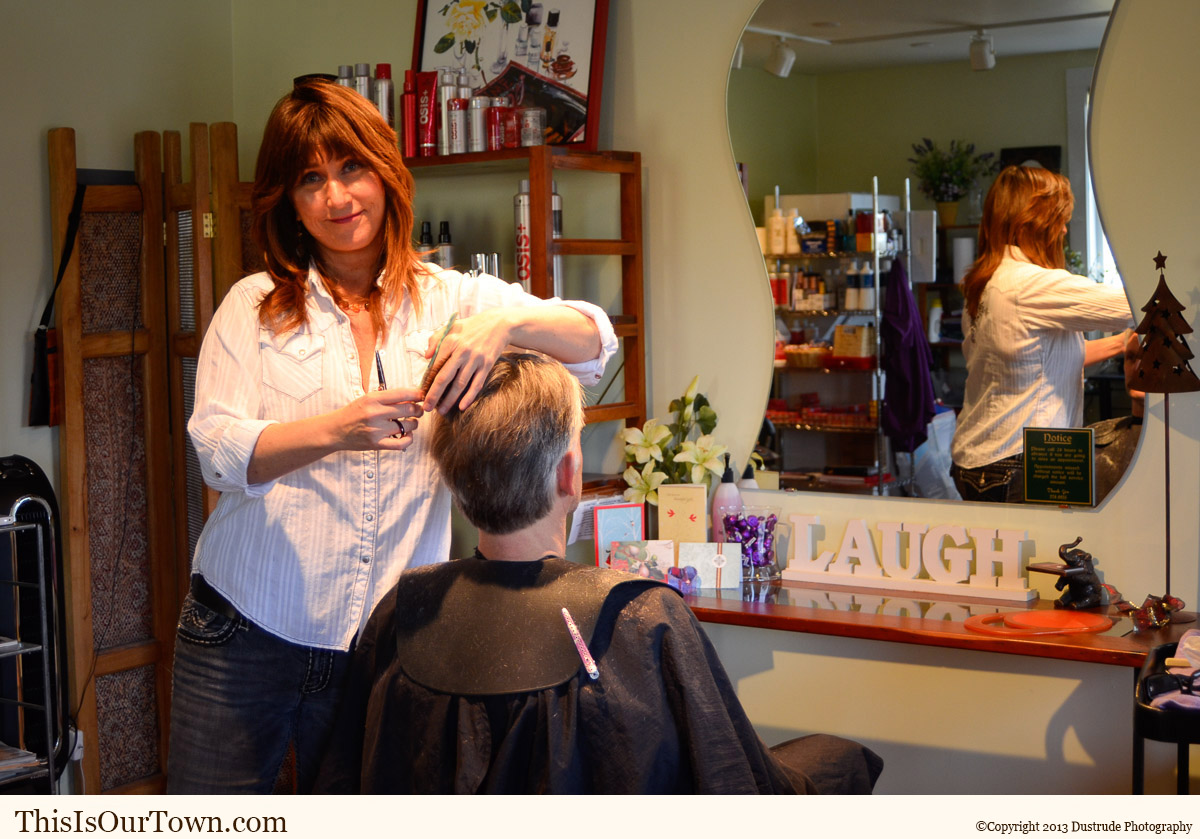 Meet Andrea Berlatsky of Altier Salon. She moved here 17 years ago from Los Angeles, California and has been doing hair on the island ever since. She has built a client base that has kept her very busy (and kept them very happy). She says "I love to build relationships with my clients and it has served me well as many of them have been with me from the start."
She graduated from Charles Ross school of Hair Design in Beverly Hills California, and since then has studied at Vidal Sassoon and Toni&Guy academies in Los Angeles.
Keeping up with the latest training is important. "I have over 30 years in the business and I keep up with trends and techniques. It's not easy to do living here, but the internet sure helps. Webinars, videos, YouTube.... it's awesome. That and the occasional class when down in L.A."
"There is no excuse to get complacent. I love that there are so many hairstylists here, each offering something a little different to the island. For me, I have a commitment to each and every client that they not just like but love their hair - I strive for consistency."
Check out her Altier Salon over at 278 A Street #5, or call 378-8835.