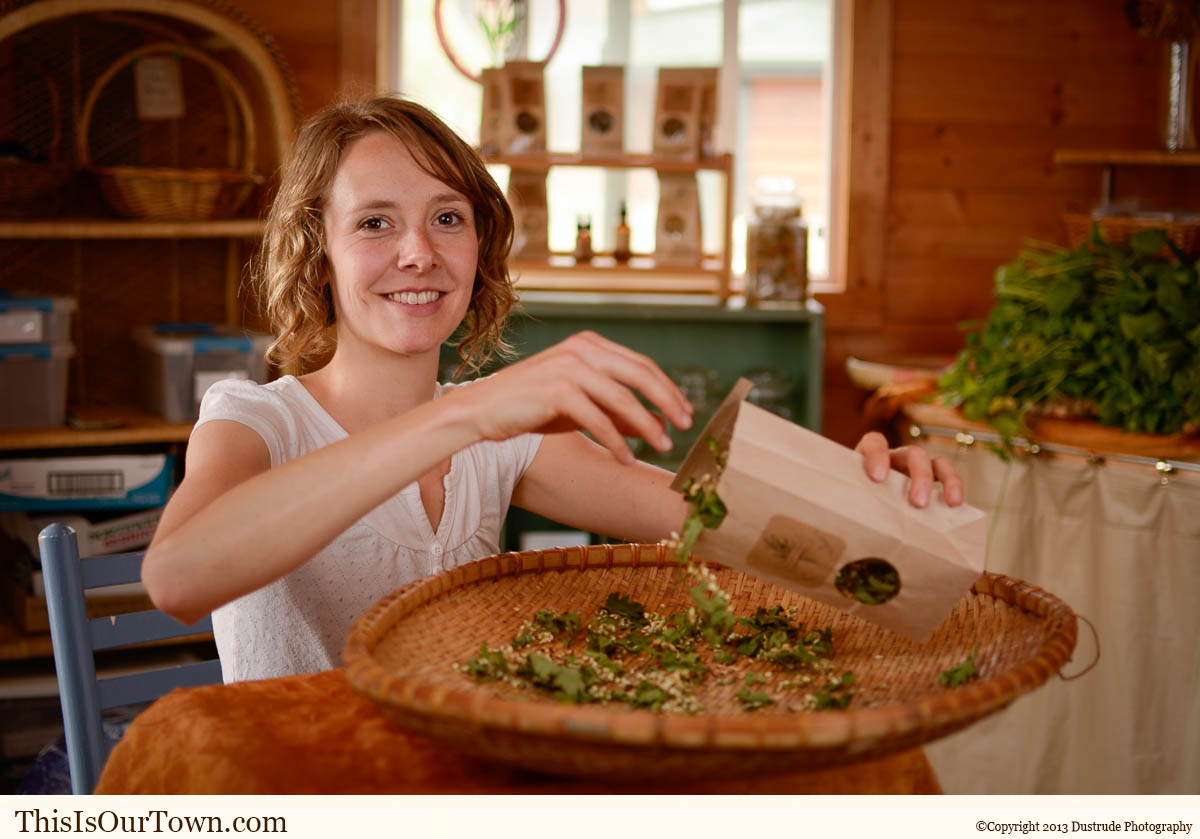 This is Amanda Thiel of
Isla Botanica
, a company she founded in 2009. She handcrafts delicious tea blends and herbal health and body products using herbs grown on San Juan Island using original recipes based on age-old traditions of plant use. The garden is located on the 120 acre Talking Horse Ranch and produces over 30 species of medicinal plants which are featured in teas, tinctures and other products such as medicinal salves, aromatherapy spritzers and more.
You can find her teas at many fine island restaurants and cafes and her other products are available at the Saturday Market, the SJI Co-op and Sandpebble. She will have a retail shop opening on the farm soon as well.
Amanda is an herbalist with a B.A. in Herbal Medicine in Cultural and Ecological Contexts from Fairhaven College in Bellingham. Her experience lies in formulating products, gardening and teaching about herbs. She made her first medicinal tea over a decade ago and has been in love with herbs ever since.