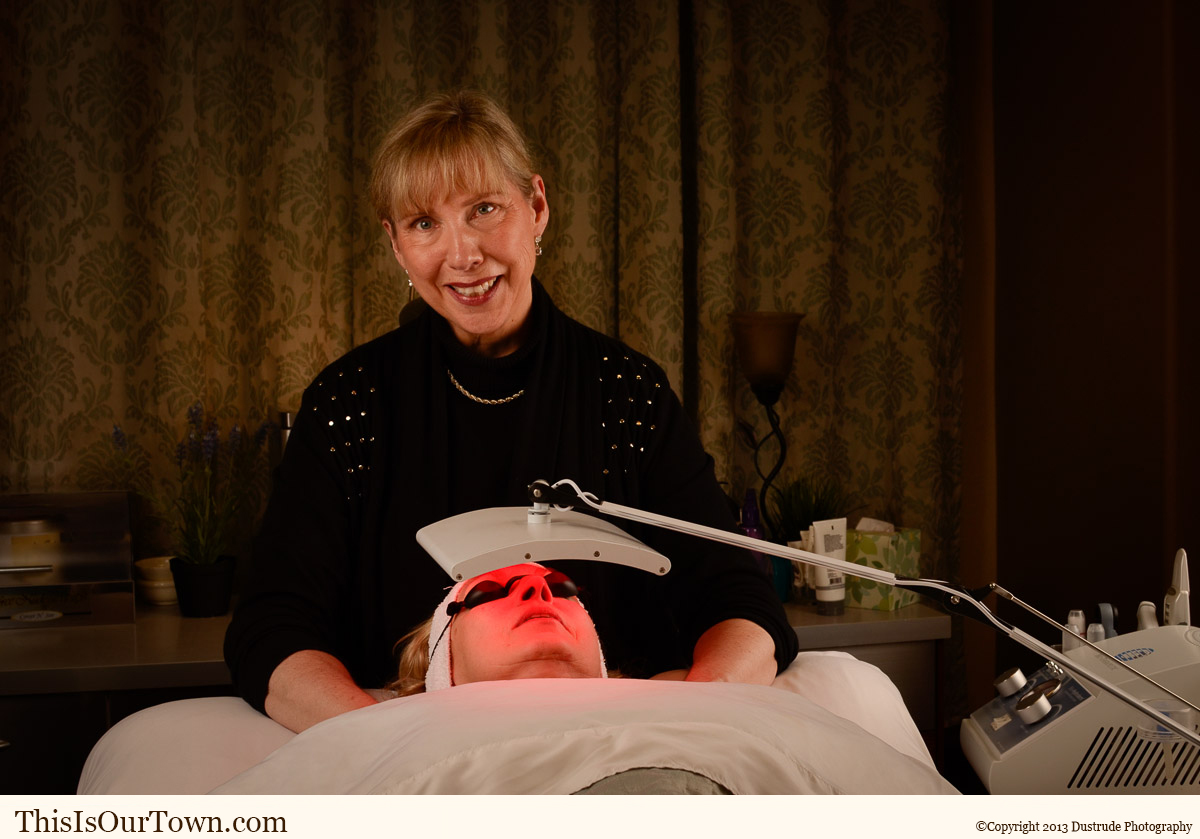 This is Mary-Brooke spreading the love at
Mirabella Skin Care
over on Mullis Street. She began her career as a clinical massage therapist 26 years ago in Boulder, Colorado, and never stopped learning. After several years she discovered a new passion - the science of skin care - and she became a licensed aesthetician.
She now specializes in using technologies like microcurrent facial toning, (try saying that 3 times) and products that specifically target aging skin. She also offers deeply relaxing and restorative facials, (ask the other woman in the photo above if she's feeling any stress right now - I'm pretty sure I heard her purring throughout the whole photo-shoot), gentle therapeutic massage, and lymph drainage therapy which is especially beneficial to clients who are undergoing cosmetic or facial surgical procedures.
Last year she got a certification in oncology aesthetics so she could offer safe, relaxing treatments to clients undergoing cancer treatments.
When she's not at Mirabella you'll most likely find her alongside her husband Paul, who teaches Ballroom Dance at XYZ Movement Arts after his day job.
When they first moved here from Alexandria, Virginia, they felt like they'd found Paradise. And now, nearly 7 years later, they still have "pinch me" moments - those moments when they need a reminder that they really do LIVE here, it's not just a dream!
The doors at Mirabella are open to the public every Tuesday from 9-5 for product and makeup sales or complimentary consultations. Other hours are by appointment. Go say hello. She's in the Guard Building at 818 Mullis Street in Suite #2. (360) 378-4250