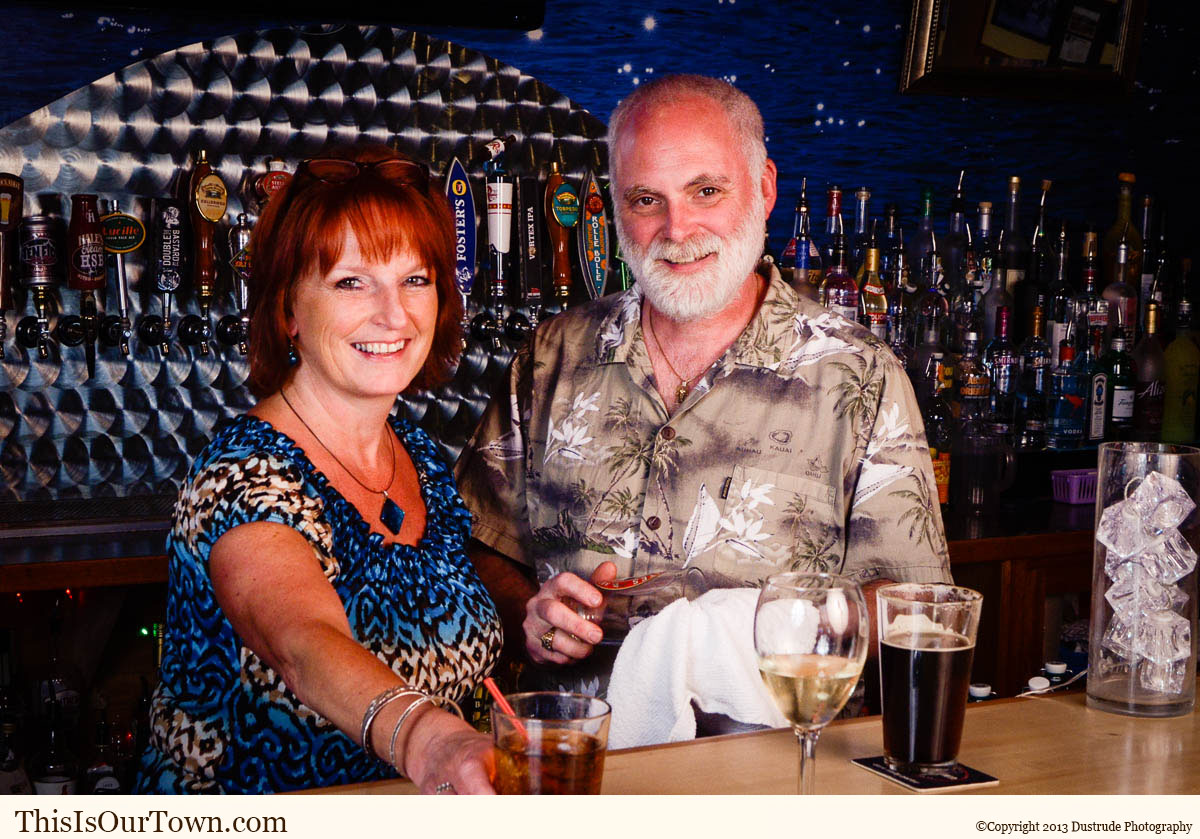 There is only one place in Friday Harbor where you can take the whole family, most any time all year long, and enjoy different varieties of live music, have some dinner, some drinks, and do some dancing to live music. With the Rumor Mill, Oren and Peggy have created a great atmosphere for local music lovers and a great venue for local musicians. The dining area was designed specifically with a stage for performers, and a dance floor which is separate from the 21-years-and-older bar area, so your kids can enjoy some local culture too. Roll-up windows let the fresh air in from the sidewalk, and passers-by often stop to watch a band play before continuing on their way.
They have just recently hired a new chef and revamped their menu offerings (I hear the fish n chips are great!) They wanted to create a menu with foods reflecting their ethnic heritage, as well as taking advantage of locally sourced goods. Some of their local suppliers are: Lopez Creamery, Jones Family Farms, San Juan Coffee, San Juan Pasta Co., various vendors at the Farmer's Market, Guard Sundstrom and San Juan Vinyards, just to name a few.
Opened in the Summer of 2010, July 3 will be the Rumor Mill's 3 year anniversary. And Oren and Peggy are still happy after working together for more than 25 years!