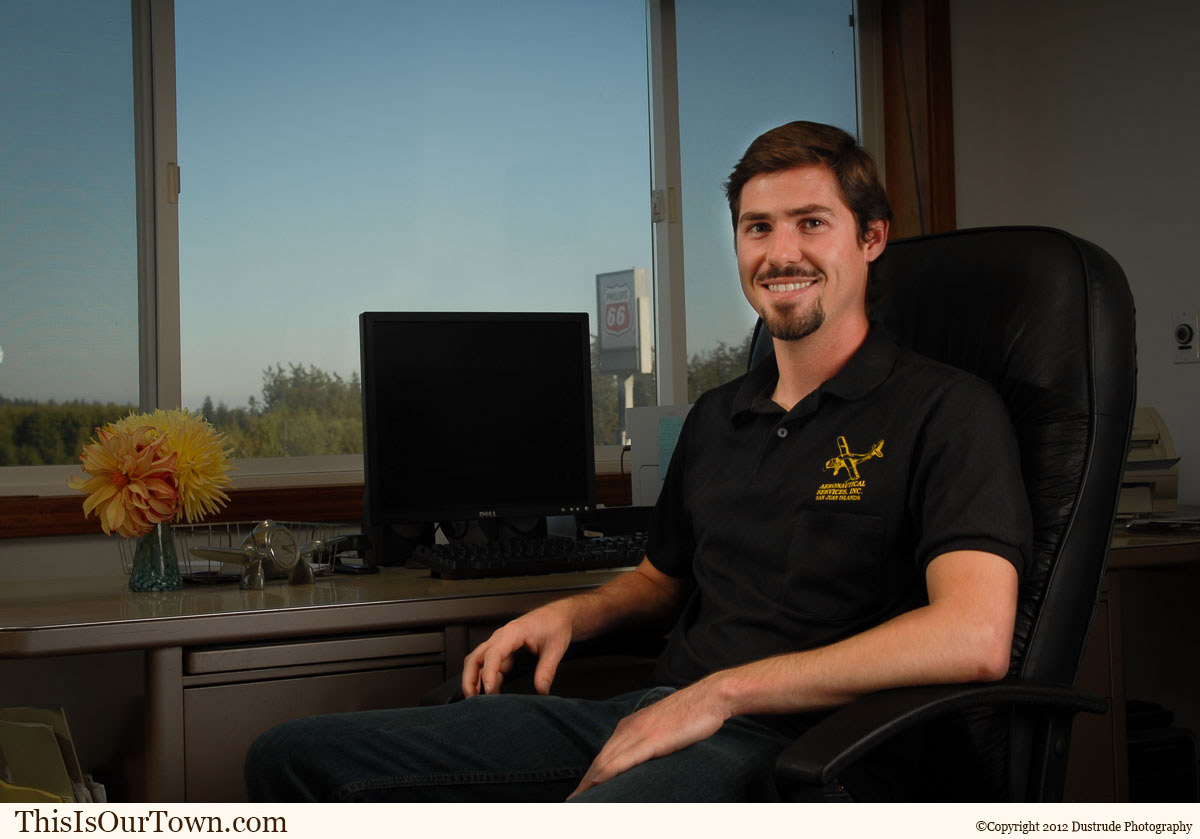 Marc Franklin is the new General Manager of
Aeronautical Services, Inc.
(well, "new" since November of 2009). So if you have a problem with your local UPS package freight, he's the guy... well nevermind. Actually, don't call him with problems, in fact - don't call him at all. He has more important things to worry about. Like Payroll! "Hey Marc, it's Thursday already... how are those checks coming along?" I'm just kidding. Marc is my boss when I'm not doing photography, but rather driving and delivering instead. A really great guy to work for too (and he's single, ladies). He came here from Southern California, leaving Golden West College early to take the helm of ASI. He is a grandson of Roy Franklin, the man so instrumental in bringing aviation to Friday Harbor.