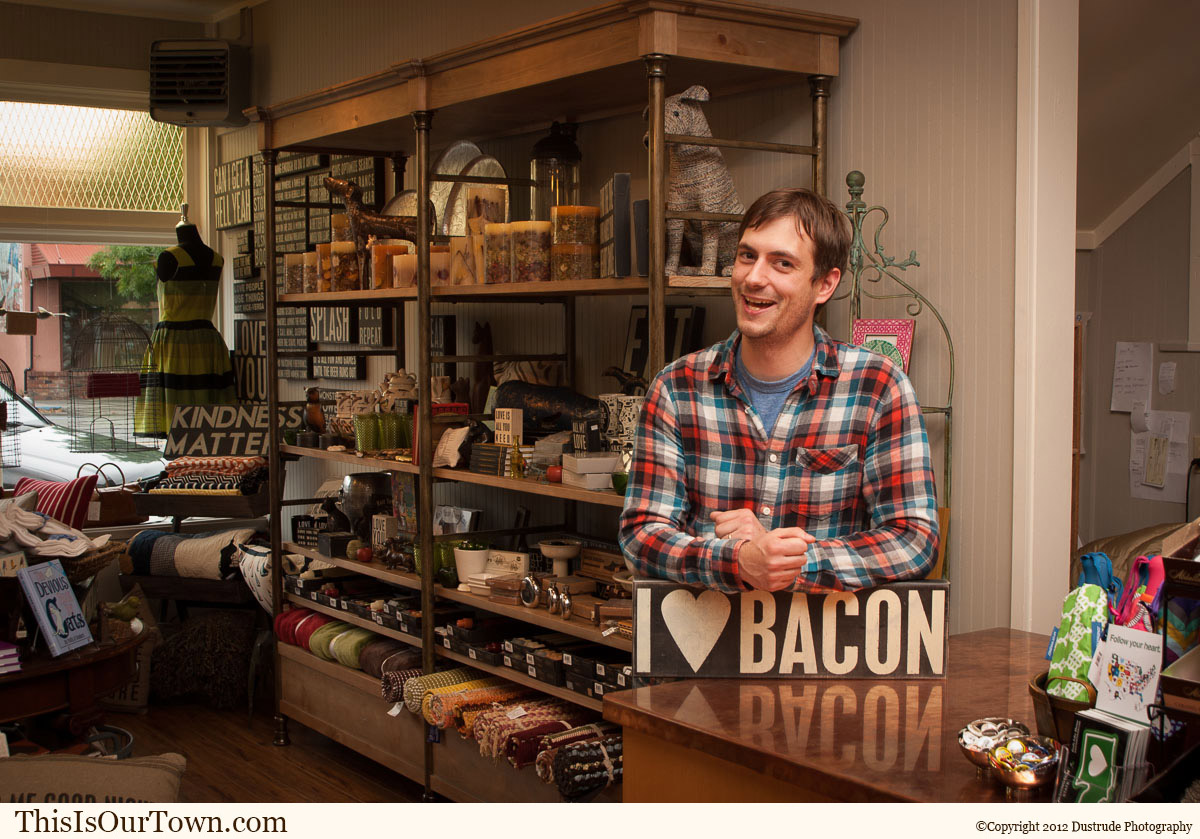 Sandpebble is a gift shop in Friday Harbor with enough variety to satisfy almost any taste. Many of the items on the shelves are fun and will make you chuckle or laugh outright, and many are simply unique and interesting novelties that you might not find elsewhere. Books, home decorations, plaques, greeting cards, candles, clothing – it is rather impressive how much they have to offer. Looking at the store from the sidewalk outside, it may seem like a small shop but it is larger than it appears with a back room almost as big as the front and they have done a great job keeping the inventory fresh and interesting.
Bill and Nancy Niedringhaus have owned the store since 2006. You will see them in the store from time to time, however it is now operated mostly by their son-in-law and daughter Bryan and Carolyn Leighton (That's Bryan in the photo above).
In early 2012 they closed for roughly 30 days while they installed a new floor and put new paint on the walls and ceiling. It is now brighter, cheerier and though there is more in there – it feels more open and roomy as well.
Sandpebble is next-door to
Rocky Bay Restaurant
on Spring Street, across from the drug store. Check them out – Odds are you'll find something you like.